Camping by the river in Ardèche
Would you like to stay at a campsite in Ardèche by the river? The Ardèche Sud Mazet Plage campsite welcomes you on the banks of the Chassezac river in the south of the Ardèche.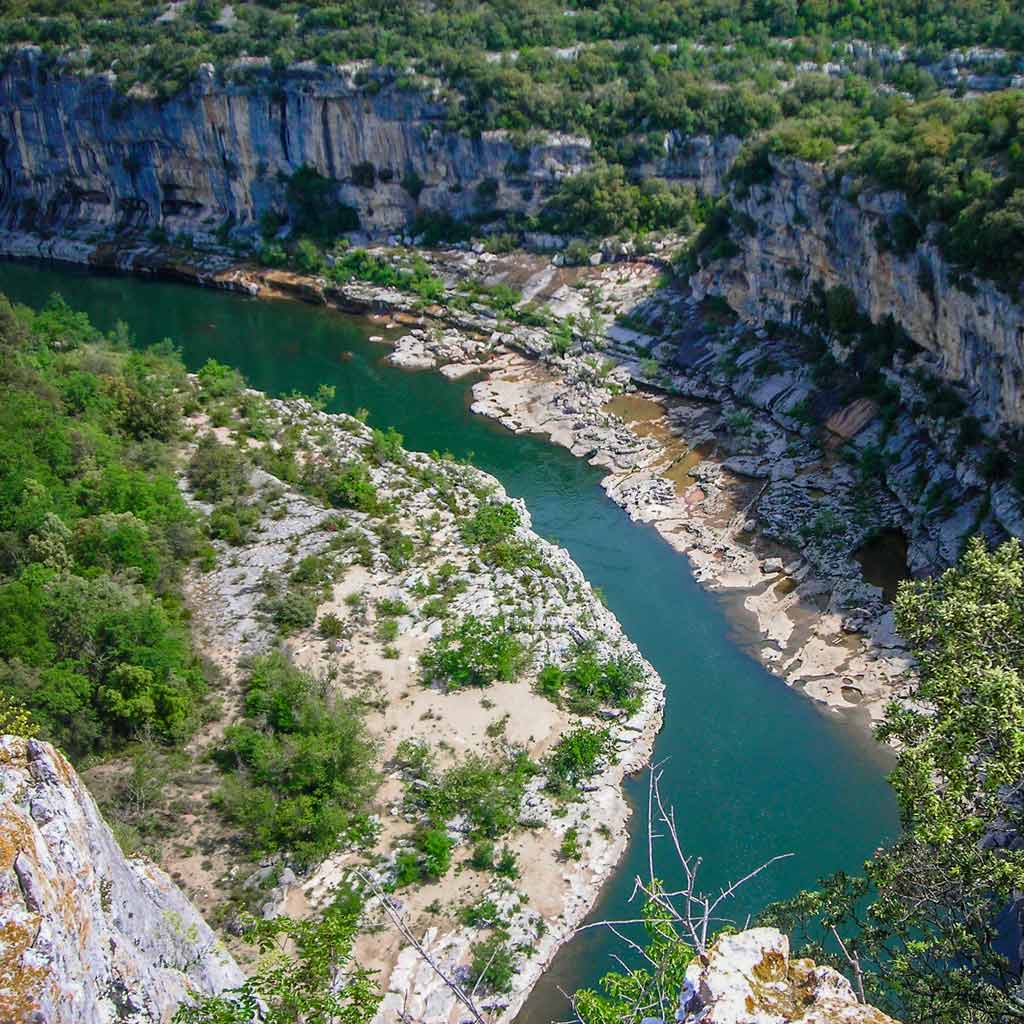 Camping by the riverof the Chassezac
Ideally situated in the Ardèche, Mazet campsite offers you the chance to camp or stay in cosy mobile homes in the privileged natural setting of our riverside campsite. Do you like nature holidays, outdoor activities, water sports and swimming? The 4-star Mazet Plage campsite will make you happy, with its direct access to the banks of the Chassezac, whose gorges are reputedly sublime. Just a few steps from the swimming pool, the wide pebble beach is waiting for you for family swimming in the river or pleasant naps in the sun.
Enjoy your holidays in an exceptional environment in the middle of nature, where the shade of the trees and the lapping of the water inspire a gentle way of life. It is in a green setting that Mazet-Plage, a campsite on the banks of the river in the Ardèche, offers you the chance to pitch your tent, stop your camper van or rent a mobile home with a terrace.
On the banks of one of the meanders of the Chassezac, our Ardèche riverside campsite with private beach will seduce you with the beauty of its setting, in which the entire estate and its facilities are integrated: camping-caravanning plots with lots of trees just a few metres from the water, rental accommodation with wooden decking, and premises with typical Ardèche architecture and exposed stones. The terrace of the bar-restaurant overlooks the river, inviting you to relax fully and enjoy a unique view.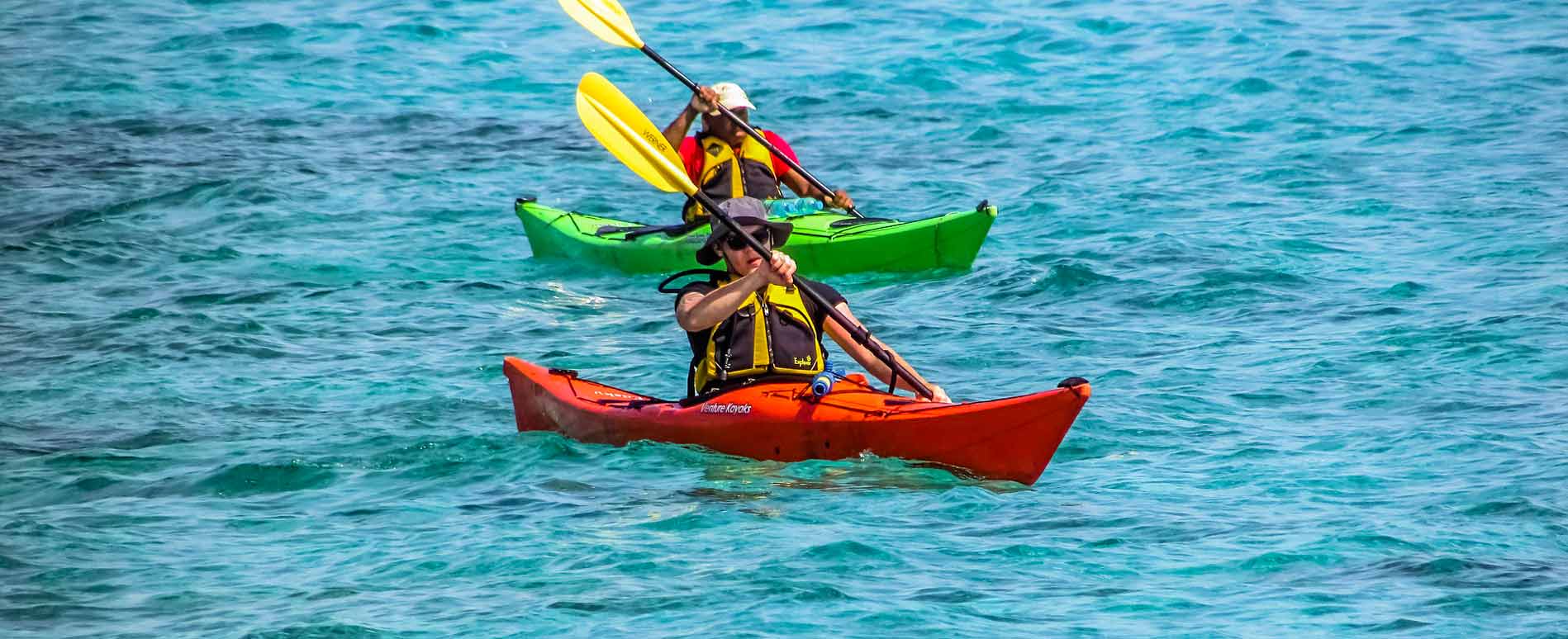 Why choose a riverside campsite in the Ardèche?
A holiday by the river is a guarantee of a rejuvenating and revitalising stay. As a family, as a couple or with friends, come and enjoy the peace and quiet of the Mazet campsite and its beach on the Chassezac. Fishing, swimming and various water sports activities await you. The Chassezac joins the Ardèche river a few meanders from the campsite. Both rivers are renowned for the beauty of their gorges. They are a paradise for white water sports such as canyoning, rafting and kayaking. Quiet, beach-lined stretches, such as at Mazet, are available for bathers of all ages, for relaxing canoe trips and for fishing enthusiasts.
Ideal destination for family holidays, our riverside campsite in the South of the Ardèche allows you to experience the best of the department: walks and idleness by the water, aquatic hikes, but also climbing on the cliffs above the water, or hiking on the plateaus with unique views of the gorges. On the banks of the Chassezac, navigable all year round thanks to the regulation of its flow at the Villefort dam, the Mazet-Plage campsite is also just a few minutes away from the mythical Ardèche gorges and the Devil's Bridge: 13 km away and less than 15 minutes are the banks of the Ardèche
Discover our pool
Discover the swimming pool and the accommodation of our campsite